Born and raised in Kelantan, Mr Ahmad Rifaei left his hometown 15 years ago in pursuit of better job prospects.
He eventually settled down in Malaysia's capital Kuala Lumpur, more than 300km away.
But every election, the 36-year-old returns home without fail to fulfil his democratic duty.
"Voting is a responsibility every Malaysian holds. In Kelantan, a strong turnout of Kelantanese from out-of-state can significantly impact the chances of victory. We urge them to return and fulfil their duties," he said.
"Our aspiration is for a government that fosters peace, harmony, and fulfils its role as the custodian of the state."
Mr Ahmad is among a large number of Kelantanese residing outside the northeastern state, who will play a key role in determining the outcome of the upcoming election, said observers.
HIGH OUT-MIGRATION NUMBERS
Kelantan is one of Malaysia's most economically challenged states. Last year, it ranked the lowest in gross domestic product (GDP) per capita in a report by the Department of Statistics on GDP by state.
 
The state has witnessed a substantial number of out-migration, with many seeking greener pastures in more prosperous regions such as Penang and the Klang Valley.
While there is no official figure, analysts estimate about up to 20 per cent of the state's electorate currently live outside of Kelantan.
Many left due to a lack of development, poor infrastructure and limited job opportunities.
Observers said that the ruling Parti Islam Se-Malaysia (PAS), which has governed the state since 1990, holds a firm grip on Kelantan despite its failure to deliver much material development.
PAS WOOS OUT-OF-STATE VOTERS
The out-of-state Kelantanese hold considerable electoral influence, which the Islamic party leverages on for its sustained political strength.
To help ensure high voter turnout, the state government is providing free bus services for students residing outside the state to return home for the polls.
The PAS actively engages these voters, nurturing connections beyond the election period.
Through state-funded efforts like Perakan, an association for out-of-state Kelantanese, the Islamic party remains in touch with these voters, maintaining a sense of belonging and responsibility towards their home state regardless of where they may reside.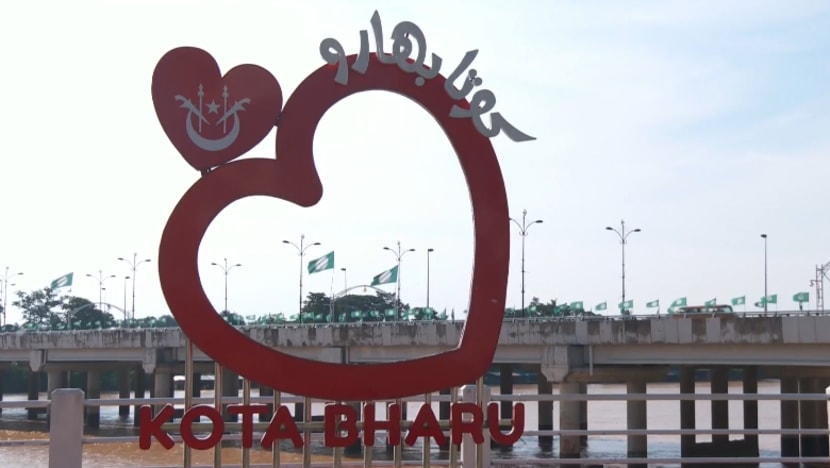 "Many of the out-of-state Kelantanese want to come back and shape the future of the state," said Mr Abdul Malik, the deputy youth chief of PAS Kelantan.
"The ties are still there, so it's the state government's responsibility to maintain it. Every year, during Ramadan or Hari Raya period, it's a routine for us to engage with them."
OPPOSITION OPTIMISTIC
The opposition in the state, however, holds a contrasting view.
 
They said many who have left Kelantan are losing faith in the PAS government, particularly as the state grapples with challenges such as the long-standing water and sanitation crisis, poor infrastructure, and limited employment.
Led by the Barisan Nasional (BN) coalition, which is part of Prime Minister Anwar Ibrahim's federal unity government, the opposition said it hopes Kelantanese who are living elsewhere will travel home to vote and help make a real difference.
"We hope they will consider what we're offering and think about how things are for them now," said Mr Zawawi Othman, BN Kelantan's information chief.
"They need to think if they want their younger siblings, who are still in school, to go through the same challenges, leaving behind their parents and their home state – a place that's not really moving forward."
Nonetheless, observers said it is an uphill battle for the opposition to wrest the state from the incumbent PAS.
On the ground, anticipation and energy has continued to build from both campaigning politicians and voters, setting the stage for a decisive showdown when Kelantan goes to the ballot boxes on August 12.